We had a monster where there were two forms of him. When you inside
Rapture, it would be more upright and have a more humanoid look to it. When it would go
out in the water, what looked like its arms when it was on land become its legs,
more or less and its fins, and that would propel it.
Det är kvoteringen från Colin Fix från Deco Devolution. För er som har spelat Bioshock 2, så är det alltså en "lost & found" karaktär.
Aqua Splicer, som Fix kallar honom, misslyckades i produktionsledet då han var för svår att rigga.
Jag har inga planeringar på att rigga honom, men om det är någon som vill försöka så har jag inget emot det när jag är klar.
Det jag kommer försöka göra är att göra är samtliga modeller i början, sedan får vi se vad det blir av med detta projekt.
Jag har gjort en front view på honom för att uppfatta bredden på honom. Det är ingen 360* då det innebärde att jag skulle måla upp bakre, men dessa bör duga som referens för Zbrush. Det är alltså en 180* rotation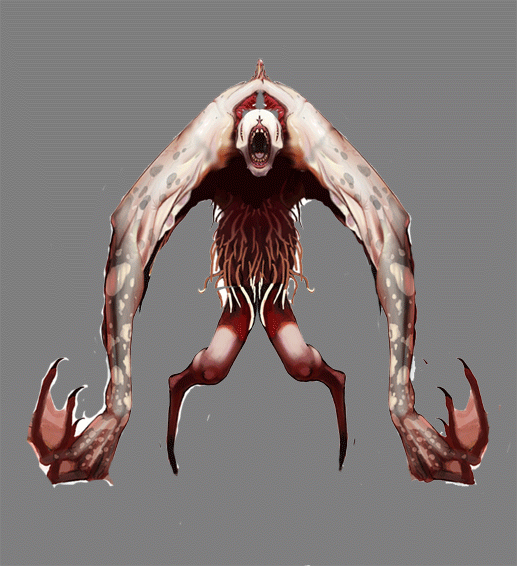 Passande musik för detta arbete!